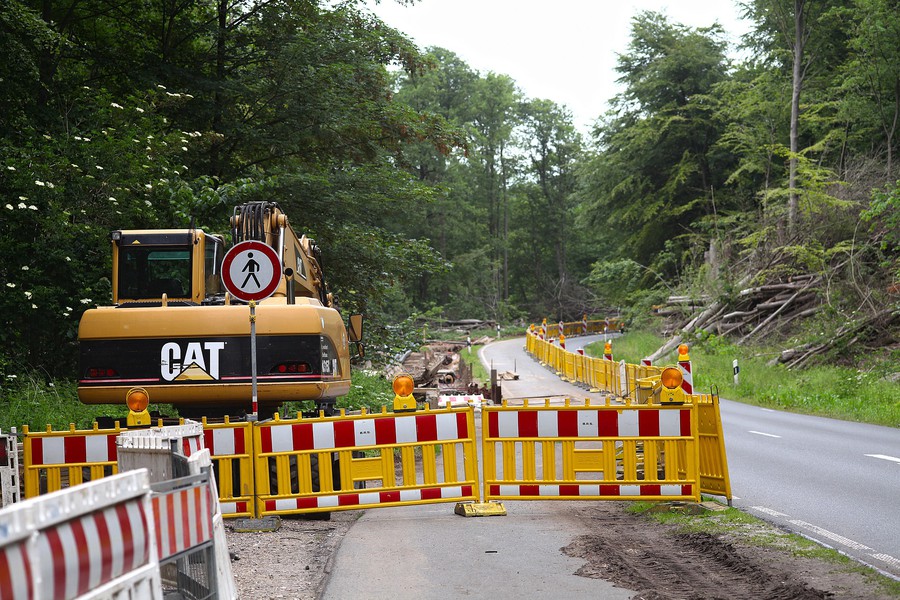 Projects with environmentally relevant effects usually require an official approval to ensure that environmental laws are complied with. Depending on the type of project, different areas of law (e.g. water, nature conservation, chemicals, immission control or waste management law) may be affected and therefore several permits may be required. In some of these procedures, the public also has certain participation rights.
Environmental Impact Assessments (EIAs) play a special role, because thereby the impact of major projects on the environment as a whole is assessed. In such an EIA procedure, the authority deals with all necessary permits at once and involves environmental NGOs, citizens' initiatives and neighbours in the procedure.
In the case of far-reaching environmental impacts, it is important to deal with them one step ahead of the project level. This is offered by the Strategic Environmental Assessment (SEA) of plans and programmes (e.g. zoning plans, transport route plans, spatial development programmes). A SEA allows to clarify fundamental environmental issues in advance so that they do not have to be repeatedly re-negotiated in various EIA procedures. An essential feature of successful SEA procedures is to involve the public at this early planning level as partners at eye level and to take their concerns into account. This increases the acceptance of the SEA results, so the public usually no longer questions them in the EIA procedures.
Another important part of our work are proceedings according to the federal water law act and the nature conservation laws of the federal states. We are committed to ensuring that administrative authorities and administrative courts take the environmental protection provisions of these laws into account in their decisions. 
Wherever legally possible, we get directly involved in these environmental proceedings from the very beginning. If necessary, we also challenge unlawful decisions before the courts to improve them in terms of environmental protection.