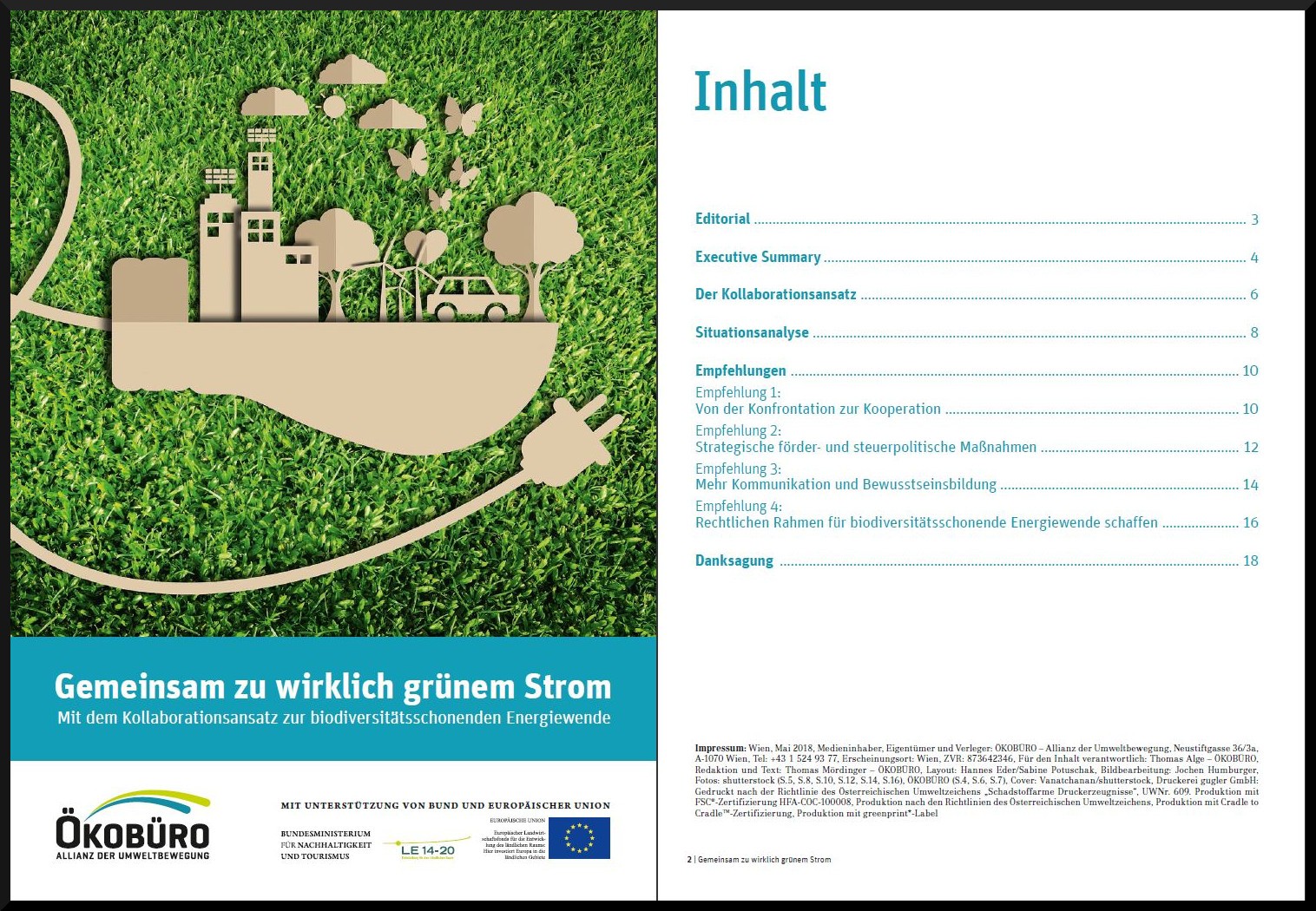 After two years full of research, discussions and workshops with the many stakeholders involved in the expansion of renewable energies, we presented our results at an event in June 2018.
Our four key recommendations to decision-makers in politics, administration and the energy industry for the expansion of renewable energies are:
From confrontation to cooperation. Early and effective participation of all relevant stakeholders in energy plannings.
Strategic subsidy and tax policy measures. Link support for the expansion of renewable energies to nature conservation criteria and provide tax policy incentives for a biodiversity-preserving energy system transformation.
More communication and awareness raising. Sensitise people to the possible effects of the expansion of renewable energy production on biodiversity and raise awareness of an energy system transformation in harmony with nature.
Creating a legal framework for biodiversity-friendly energy system transformation. Create binding, coordinated supra-regional physical planning for energy that aims to achieve climate protection, energy and nature conservation interests in equal measure and serves as a guide for individual decisions.
These recommendations are already linked to a large number of specific measures. Many of these measures found consensus among all stakeholders, others now serve as a starting point for further discussions. Full details of the results and our common path to achieving them can be found in the brochure  Gemeinsam zu wirklich grünem Strom  (Together for really green power; in German).